Are you an Indica or a Sativa?
By Steve Neavling@MCmuckrakerc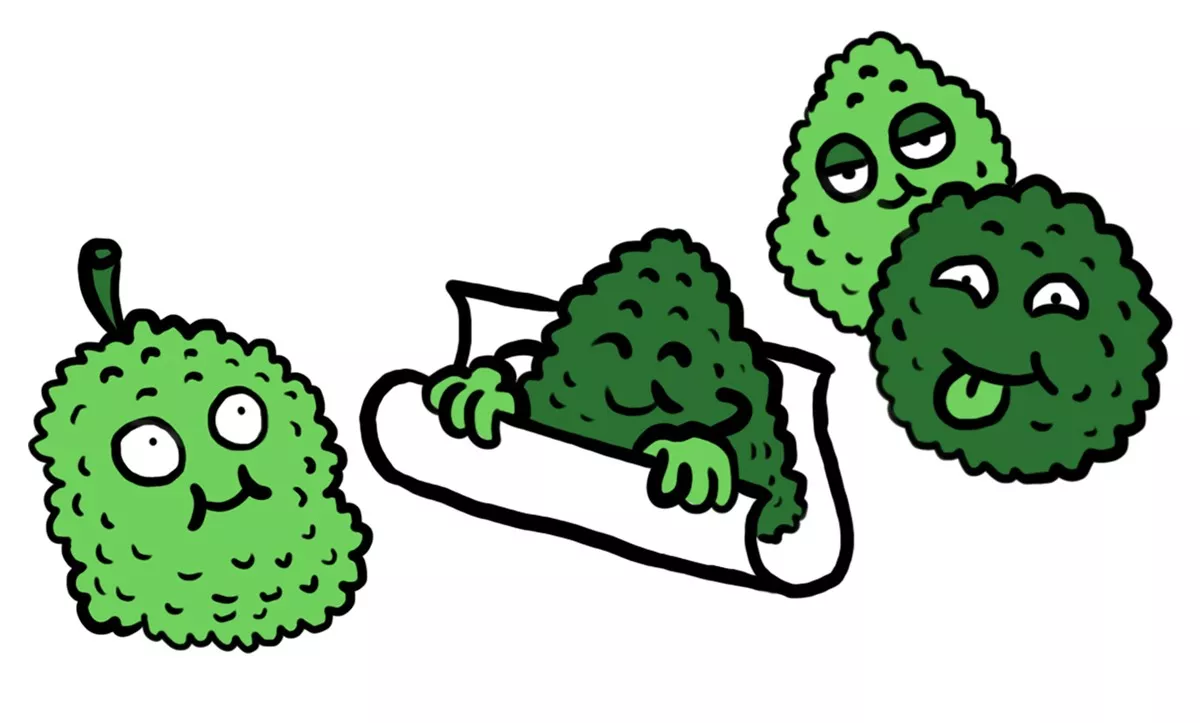 Alien OG, Bubba Kush, Durban Poison, Ghost Train Haze, Death Star.
There are hundreds of marijuana strains that provide different effects on the mind and body, and keeping track of them all can be confusing. To find the right strains for you, we consulted with dispensaries, growers and marijuana connoisseurs to identify the best strains for a host of ailments, moods, and activities.
3 primary types of marijuana:
Best Hormone Monster Moments! (Big Mouth Season 2)
Indica: Calmness, body relaxation, pain relief, ideal for night-time use
Sativa: Invigorating, cerebral, increases focus, ideal for daytime use
Hybrid: Many strains are hybrids of indica and sativa
Check weedmaps.com or leafly.com to find these varieties at local dispensaries.
Ailments:
Headaches:
Critical Mass (Hybrid)
Tangerine Haze (Hybrid)
Platinum Bubba Kush (Indica)
Anxiety & Stress:
Lavender (Indica)
CBD Shark (Indica)
Granddaddy Purple (Indica)
Arthritis:
Harlequin (Sativa-dominant hybrid)
Cannatonic (Hybrid)
Anesthesia (Indica)
PMS:
Purple Urkle (Indica-dominant hybrid)
Chocolope (Sativa)
Dutch Treat (Hybrid)
Back pain:
Blackberry Kush (Indica) Blue Widow (Hybrid) Blueberry Headband
Inflammation:
Death Star (Indica-dominant hybrid)
Cookies & Cream (Hybrid)
Sour Bubble (Indica)
Nausea:
Blueberry (Indica)
OG Kush (Hybrid)
Chocolope (Sativa)
Fatigue:
Jack Herer (Sativa)
Green Crack (Sativa)
Super Silver Haze (Sativa)
Insomnia:
Tahoe OG Kush (Indica)
Skywalker (Hybrid)
God's Gift (Indica)
Moods & activities:
Uplifting for a night out:
Tangerine Power (Sativa-dominant hybrid)
Mango Kush (Hybrid)
Sour Tangie (Sativa-dominant hybrid)
Watching sports/a movie:
Alice in Wonderland (Sativa)
Wookie (Hybrid)
Laughing Buddha (Sativa)
Focus:
Tropicana Cookies (Sativa)
Afghan Kush (Indica)
Apollo 13
Motivation:
Fortune Cookies (Hybrid)
Charlotte's Web (Sativa)
Kali Mist (Sativa)
Creativity: Lemon Sour Diesel (Sativa-dominant hybrid)
Ak-47 (Hybrid)
Blue Dream (Sativa-dominant hybrid)
Taking a hike:
Willie Nelson (Sativa)
Cinderella 99 (Hybrid)
Alaskan Thunder Fuck (Sativa)